2021 Fall Paint Your Heart Out Workshop Series
Explore the dynamic slate of Fall 2021 Paint Your Heart Out workshops and book your engaging experience today! These five workshops will be offered September through November to both Chestnut members and non-members. We are thrilled to have the talent of Lori Putnam, Mike Sowers, Brigitte Hubbard, Judson Newbern, Jess Peoples, Ellen Parker Bibb, and Suzannah Green as instructors and panelists for this season of workshops. To see all the events:
https://chestnutgroup.org/events/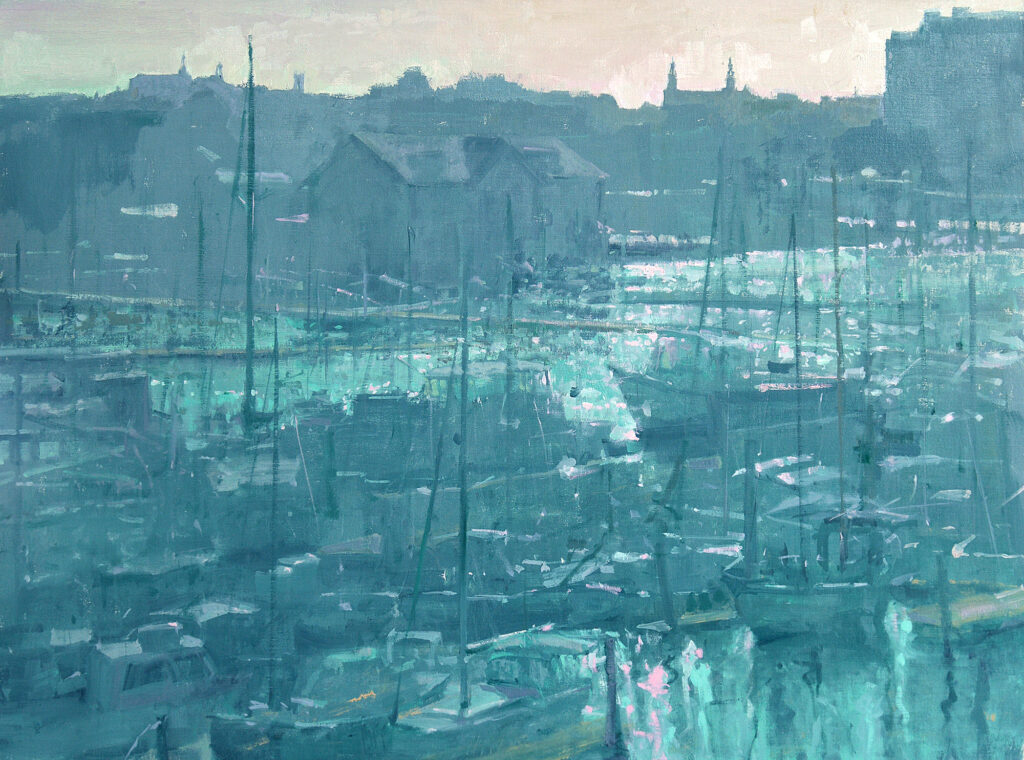 1. Capturing the Spirit of Nature Outdoors
Thursday, September 16, 2021
9:00 a.m. to 4:00 p.m.
Instructor: Lori Putnam, LoriPutnam.com
Putnam Fine Art Studio 1225 Breeden Rd Charlotte, TN 37036
Price: $150 member / $175 non-member
Max: 15
Recommended Skill Level: Intermediate to Advanced. (https://loriputnam.com/painting-skills-levels)
Class description:  This workshop will focus on finding and painting the character of a particular place and time. What makes this painting look any different from the one you painted last week? What is it that you want to share about the scene through paint? Are you relying too much on familiar formulas instead of personal responses? Forget process. There is no reason to paint the same way every time. Come out and play a while… we're going to shake things up a bit! Learn more about the class and instructor and GET TICKETS.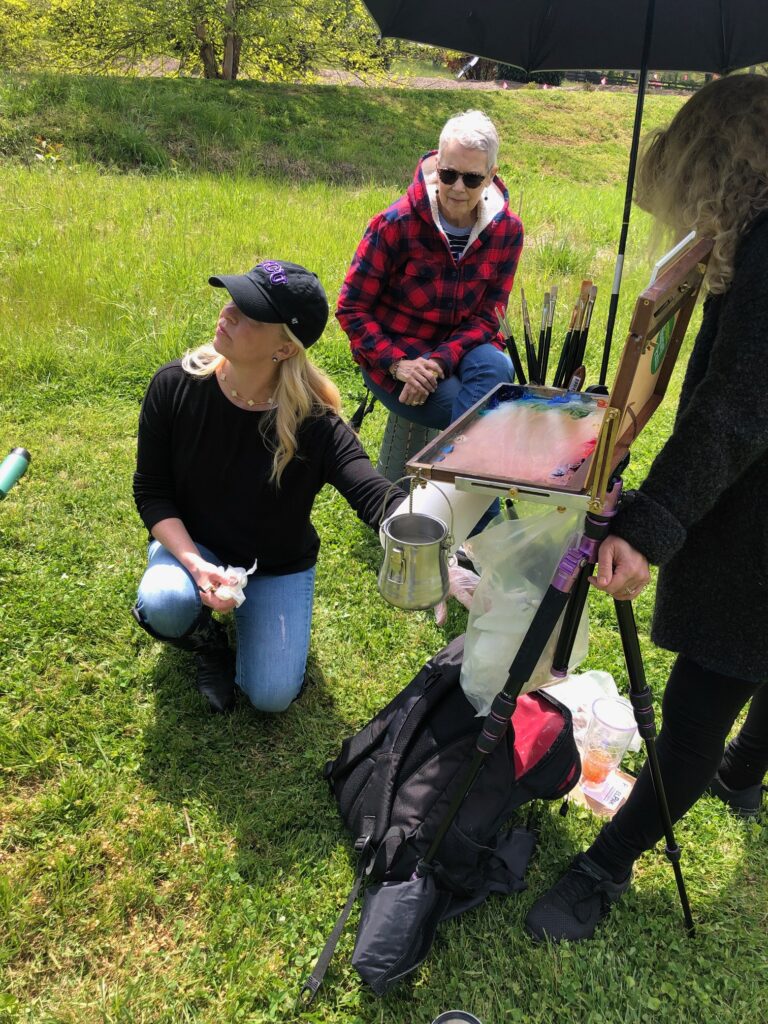 2. Plein Air Painting 101: Getting Started
Date: Thursday, September 30, 2021
9:00 a.m. to 4:00 p.m.
Instructor: Brigitte Hubbard, BrigitteHubbard.com
OnTrack Studios, 1978 Wilson Pike, Franklin, TN 37067 
Price: $110 member / $130 non-member
Max: 12
Skill level: Beginner
Class description: Never painted outside, or new to painting outside? No problem! Come join other newcomers to take the courageous leap into painting in the great outdoors! Welcome to Plein Air 101, where we will spend a fun day of learning all about plein air painting. We will cover everything from a short history of the movement, to the ins and outs of gear & how to set up to paint outside, as well as how to mix colors from a limited palette, including all of those Tennessee greens. We will learn to 'see' outside as artists: how to identify and compose a scene, and break down the painting process into steps to create your first plein air painting. You will leave with a reference packet full of tips, tools, book titles, and artists to study further, as well as the confidence, and enthusiasm to create your next plein air piece! Learn more about the class and instructor and GET TICKETS.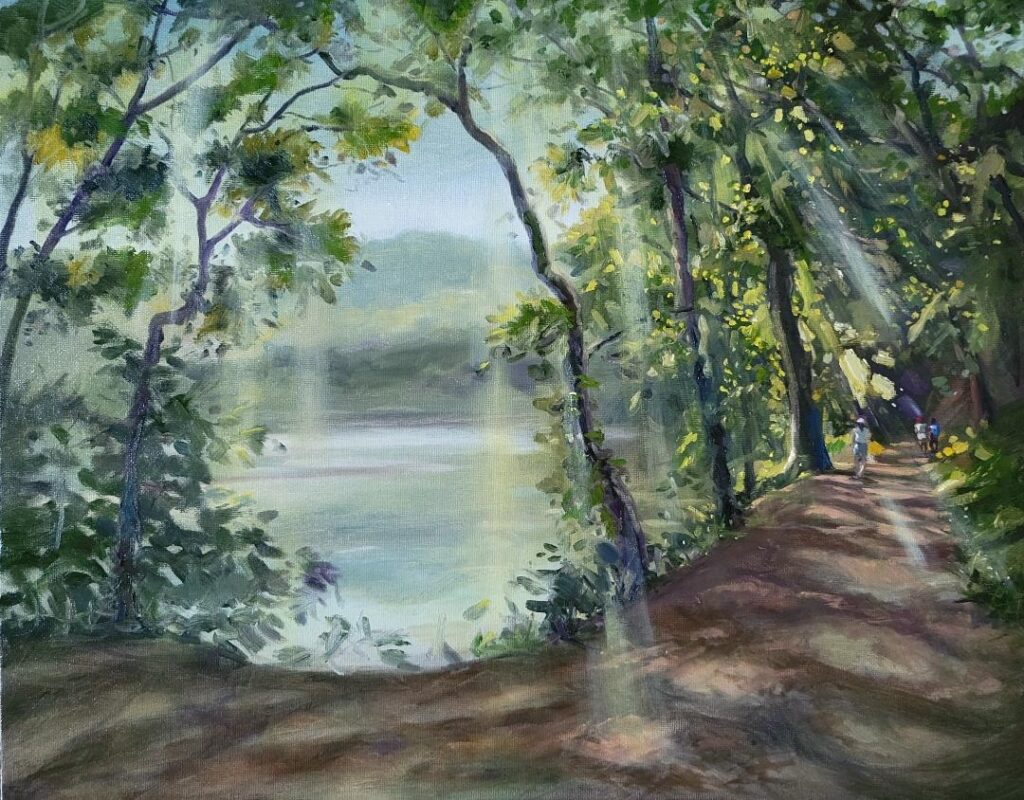 3. Plan Like the Tortoise . . . Paint Like the Hare
Friday, October 8, 2021
9:00 a.m. to 12:00 p.m. (option to stay after from 12 to 3 and paint—Judson there to help—oils or watercolors)
Instructor: Judson Newbern
Radnor Lake, 1160 Otter Creek Rd Nashville, TN 37220
(Meet: To the left side at first big intersection when walking straight down Otter Creek from main parking lot—where the road has a perpendicular leg that runs across the dam.)
Price: $90 member / $110 non-member
Max: 10
Skill Level: All
Class Description: Participants may bring chairs but need no supplies as my class will be a demo – I will weigh how various subject choices in that vicinity lend themselves to watercolors –  and then sit on the ground and sketch out plans for – and then paint two pieces (easels don't work with watercolors as the paint runs down.)  Learn more about the class and instructor and GET TICKETS.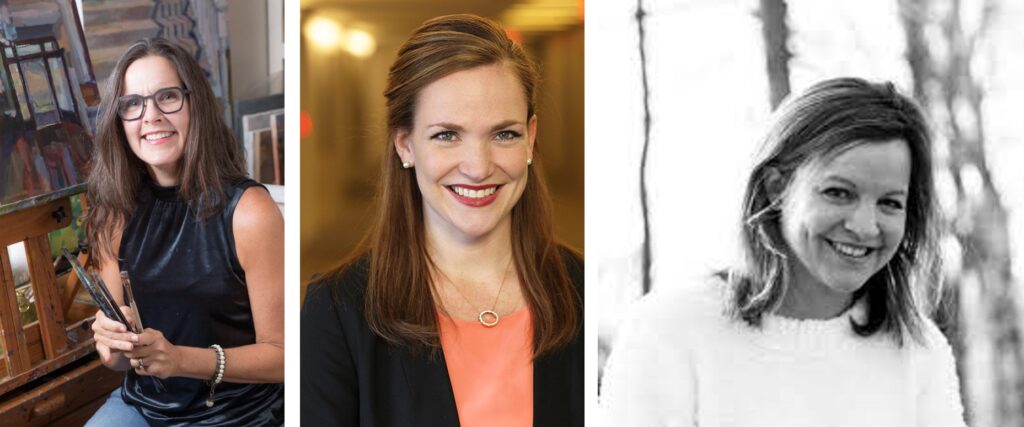 4. Marketing Panel Discussion & Social
Tuesday, October 19, 2021
5:30 p.m. to 7:30 p.m.
Location TBD
Price per ticket: $50  (Two drink tickets included in cost)
Panel description: Join us for a panel discussion on art and art marketing. With a combined experience of more than 60 years, our panelists include artists as well as marketing, public relations, and design professionals. Join us to discuss the benefits and challenges of marketing the arts!
Please take this brief survey on marketing discussion topics you would like covered: SURVEY
Included in the ticket cost is time to socialize with your fellow Chestnuts and enjoy two drink tickets! Join us!!
Panelists: Ellen Parker Bibb, Suzannah Green, Jess Peoples
Learn more about the class/social and panelists and GET TICKETS.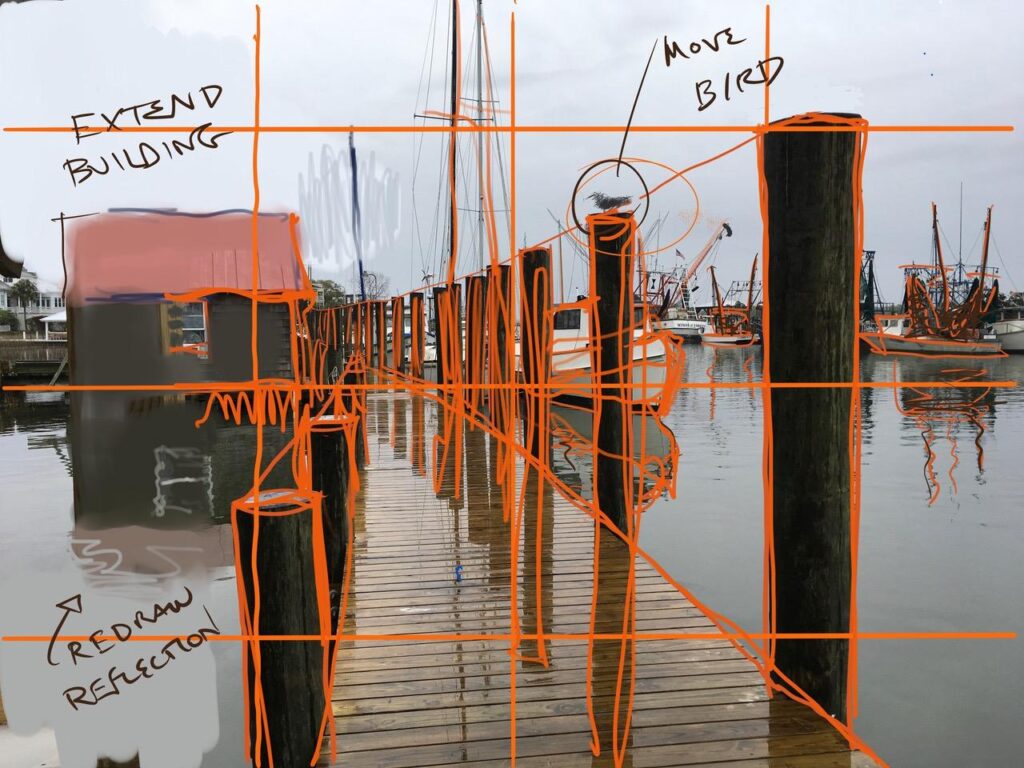 5. Procreate for Landscape Painters
Saturday, November 13, 2021
9:00 a.m. to 1:00 p.m.
Instructor: Mike Sowers
OnTrack Studios, 1978 Wilson Pike, Franklin, TN 37067 
Price: $90 member / $110 non-member
Max: 10
Class Description: The goal of this class will be to demonstrate and practice using the tools available with the iPad Procreate App that relate to the needs of the landscape painter. Ideally, the students will have familiarity with the basics of Procreate. The workshop will focus on color sampling, simplifying photo references, cropping images, copying and adjusting elements, pushing color shifts, analyzing master paintings as well as other areas of interest to the landscape painter. It is hoped that the participants will leave the class equipped with skills and a comfort level to use Procreate to enhance their painting journey. Learn more about the class and instructor and GET TICKETS.
Skill Level / Pre-requisites: Basic familiarity with the Procreate app—ability to import photographs, use some of the common brushes and be comfortable with the use of screens and layers.