Paint Your Heart Out – Marketing Panel Discussion & Social
October 19, 2021 @ 5:30 pm

-

7:30 pm

$50.00
Marketing Panel Discussion & Social
Tuesday, October 19, 2021
5:30 p.m. to 7:30 p.m.
Location: Ellen Bibb's home in Sylvan Park: 4104 Westlawn Dr., Nashville, TN 37209
Price per ticket: $50  (Two drink tickets included in cost)
Panel description: Join us for a panel discussion on art and art marketing. With a combined experience of more than 60 years, our panelists include artists as well as marketing, public relations, and design professionals. Join us to discuss the benefits and challenges of marketing the arts!
NEW EVENT information: 
Please join us for a fun night to talk about the joy and the challenges of creating and marketing your art work.
We have decided to use the book "Real Artists Don't Starve" by local bestselling author, Jeff Goins, to frame our panel discussion on Artists and Marketing. The book's subtitle is "Timeless Strategies for Thriving in the New Creative Age" — and we think the way the book is structured into three parts will pair nicely with the experience of our three panelists. Ellen Bibb will lead the discussion around Part I: Mindset; Jess Peoples will lead Part II: Market; and Suzannah Green will lead Part III: Money.
Here is a link to the book if you would like to read it before the event, but that is NOT a requirement!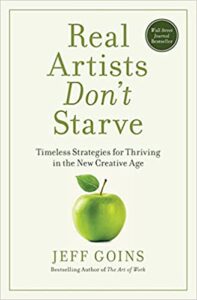 Real Artists Don't Starve link
Included in the ticket cost is time to socialize with your fellow Chestnuts and enjoy two drink tickets! Join us!!
Panelists: Ellen Parker Bibb, Suzannah Green, Jess Peoples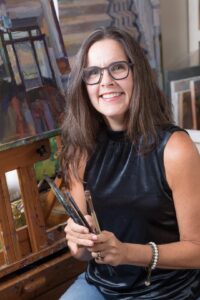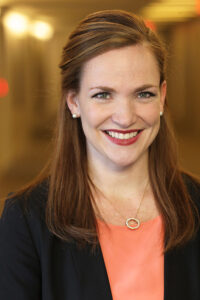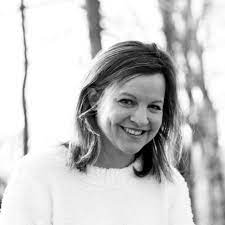 We hope you will enjoy and find value in this group discussion, as we three (Ellen, Jess, Suzannah) have. We look forward to an interactive discussion, and want to provide you with valuable takeaways by sharing our experiences and learning from all of you.
Ellen Parker Bibb Bio
Ellen is a user experience and user interface designer, visual designer and artist with a background in advertising and over 25 years experience in both print and digital design. Her natural curiosity, interest in and ability to communicate with others, provides a strong foundation for understanding people's wants and needs and she uses these skills in all of her creative endeavors.  
Suzannah Green Bio
Suzannah is a seasoned strategic marketing and communications professional with more than 20 years of experience at top companies and institutions, including Harpeth Hall School, The Forte Foundation, Vanderbilt, Gaylord Entertainment, and the Neiman Marcus Group. Suzannah launched Greentree Consulting in 2020 to cultivate productive partner relationships with individuals and organizations who need support moving their business to the next level. Greentree Consulting provides high-return business and marketing solutions to help small businesses, nonprofits, startups, and entrepreneurs. The Chestnut Group was one of Greentree Consulting's first retainer clients, beginning in January 2021. Over the past 10 months Suzannah has worked passionately for this outstanding philanthropic and artistic organization as well as some of its artists and partner organizations. https://greentree-consulting.com

Jess Peoples Bio
Jess is a brand consultant, creative director, artist and digital strategist. She helps businesses create a visual brand foundation, digital test plan and asset strategy that allows them to effectively communicate and go to market. Jess has 15+ years experience in digital marketing, design, and community-building and has worked with high-growth tech startups and nonprofits such as Emma, HOMER, and Hands On Nashville. She has been part of The Chestnut group since 2019, the same year she started her own business shaped strategically to include art in its growth model, and has thoroughly enjoyed the results. She's excited to share her knowledge with you and also so thankful for the knowledge from the collective Chestnut Group. https://www.jesspeoples.com/
Related Events