Each year The Chestnut Group is proud to host events and workshops in the Nashville area featuring renowned plein air artists; fundraising events held in cooperation with Partner organizations to further the group's goals of conservation, education and community; and the always anticipated Paint Your Heart Out workshops. Our new Fall 2021 opportunities will be announced very soon!
Stay informed!
Check this page frequently for the most up-to-date information about The Chestnuts and upcoming happenings. Questions, ideas or recommendations regarding future events? Email Suzannah Green, here.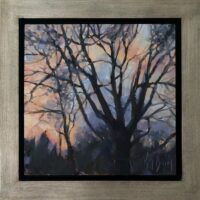 Speaking for the Trees
Ongoing 2021 Art Exhibit
The Nashville Tree Conservation Corps and The Chestnut Group have joined forces to raise awareness of the beauty trees bring to our Tennessee landscapes. The artists are donating almost half of all proceeds from the sale of the art displayed below to preserve the local tree canopy, which is so critical to a healthy natural environment.