Workshops are the perfect opportunity to learn from seasoned artists, including fellow Chestnut members.  Class size is limited to allow for one-on-one interaction with the instructor.  All backgrounds and all levels of expertise are welcome – from beginner to advanced.  Join us for a combination of demonstrations, group instruction and personal attention based on skill level.  Don't miss these opportunities to learn from others!  The list includes Chestnut Group workshop events and member-led offerings.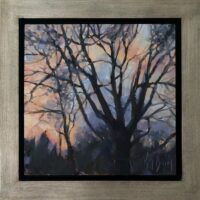 Speaking for the Trees
Ongoing 2021 Art Exhibit
The Nashville Tree Conservation Corps and The Chestnut Group have joined forces to raise awareness of the beauty trees bring to our Tennessee landscapes. The artists are donating almost half of all proceeds from the sale of the art displayed below to preserve the local tree canopy, which is so critical to a healthy natural environment.