Paint Your Heart Out with Judson Newbern
October 8, 2021 @ 9:00 am

-

12:00 pm

$90.00
Plan Like the Tortoise . . . Paint Like the Hare
Friday, October 8, 2021 9:00 a.m. to 12:00 p.m. (option to stay after from 12 to 3 and paint—Judson there to help—oils or watercolors) Instructor: Judson Newbern Radnor Lake, 1160 Otter Creek Rd Nashville, TN 37220 (Meet: To the left side at first big intersection when walking straight down Otter Creek from main parking lot—where the road has a perpendicular leg that runs across the dam.) Price: $90 member / $110 non member Max: 10
Skill Level: All
Class Description: Participants may bring chairs but need no supplies as my class will be a demo – I will weigh how various subject choices in that vicinity lend themselves to watercolors –  and then sit on the ground and sketch out plans for – and then paint two pieces (easels don't work with watercolors as the paint runs down.)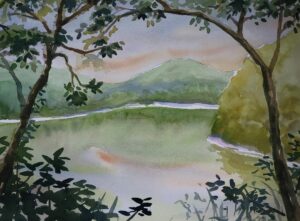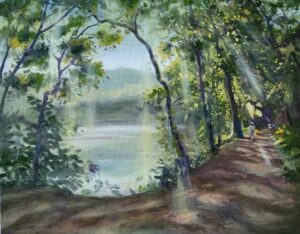 Supplies:
Note taking supplies for the class
Your own plein air supplies – oils or watercolors – if you plan to stay afterwards to paint
Judson Newbern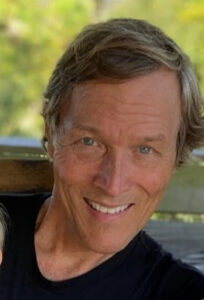 Brief Bio: My lifelong interest in creating art began with summers spent on the Outer Banks of N.C. where sky, land, and water combine to create a constantly changing experience. Taking watercolor lessons at age 10 started me on the path that I reconnected to in 2015 upon transitioning from a career in landscape architecture that involved the planning and design of the Vanderbilt University campus for over 30 years. Academic training began in studio arts at UNC – Chapel Hill and culminated with an advanced degree from Harvard's Graduate School of Design. I believe that the quality design of everything from a single canvas to the configuration of large public spaces requires the solid understanding of the same sense of proportions and composition -only the media and tools change. What motivates me artistically is the lifelong pursuit of developing the techniques for capturing subject matter that is typically pulled from Nature. I find that switching between oils and watercolors hones my skill sets in both media. Classes under numerous artists offered through The Chestnut Group and the push required by Plein Air experiences continue to be invaluable.