Paint Your Heart Out 2020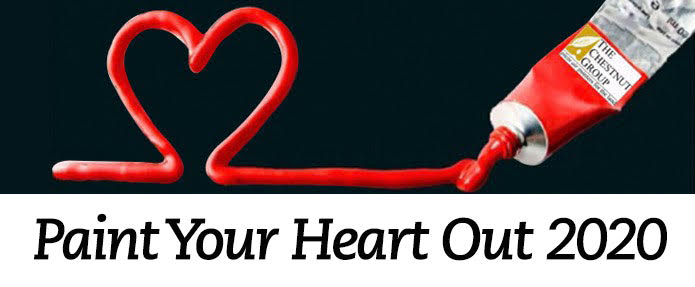 Sept. 3–Nov. 14
Please join us for our Paint Your Heart Out 2020 series of one-day workshops! A full selection can be seen on our website under 'events'  HERE.  See registration instructions via the link. There is a class for everyone! Below are a few examples of work by our various teachers. Sign up soon, as classes fill quickly.
Spots are secured by online payment and registration by clicking on the link to register with the classes shown below. Checks are not an option as a form of payment. Chestnut Group members must be logged in to the site to receive your member rate. After registration, you will receive an email confirmation. Members may also view purchases on your "My Workshops" page after processing is complete.
CANCELLATION POLICY:
100% refund for cancellations made more than 30 days prior to the workshop
50% refund for cancellations made 15 to 30 days prior to the workshop
0% refund for cancellations made less than 15 days prior to the workshop 
IMPORTANT:
*Dues must be current before purchasing tickets to receive the member discount* *Be sure you are logged in to the Chestnut Group website for your member pricing*
*If you have any trouble with logging into the website to access tickets or renew, reach out to Wendy Ervin at 615-419-9339  for assistance.*
New Dates Are Here!
See

EVENTS

page…be sure you are logged in to get Member Discount!
---
---
---
---
2020 CHESTNUT GROUP HOSTED VISITING ARTIST WORKSHOP
"Painting the Impressionist Landscape"
Richard Oversmith
October 8-10, 2020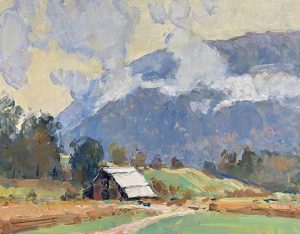 $490 Non-member Price/$425  Member Price
See

EVENTS

page…be sure you are logged in to get Member Discount!
*YOU MUST BE SIGNED IN TO GET TO THE MEMBER PRICE*
You have the option to pay in full or make a $150 deposit. If you choose the deposit option the process will show your total amount, deposit amount, and balance. Your credit card or PayPal will only be charged $150 at this time. You may pay the balance any time before July 8th.
Space Limited to 14 Students,
This workshop is designed for students to improve their landscape painting skills. Our goal at the end of the three days will be to paint with more confidence and with clear intent. Working on canvasses with large brushes will help students focus on the bigger shapes of a composition. Emphasis will be put on paint application, value, edges, color harmony and simplifying a composition to create paintings that have unity.
Richard received formal training in Fine Art and Illustration at Kendall College of Art and Design in Grand Rapids, Michigan. While at Kendall he was invited to study at the Royal College of Art in London, England. There he gained experience in plein air painting and found direction in his work as an oil painter.
The natural beauty of Western North Carolina, where Richard resides, has proven to offer infinite inspiration for Richard's impressionistic landscapes. From rolling mountains to abundant waterfalls, the majestic Biltmore Estate to a simple farm scene, this region evokes the artist's muse. Richard finds inspiration not only at home but in his many travels. He has painted all over the USA and has taken several trips overseas to France and Itlay. Whether at home or abroad, Richard surrounds himself in the elements of the scene while painting, in true "en plein air" fashion. In the studio, his sense of vision and mood guide him to produce still lifes ranging from the classic to the imaginative.
Richard's purpose in painting is to provoke the viewer to interact with his pieces. His paintings are his voice, and stroke by stroke, he composes a whole that relates his vision. Richard works in oil on linen, a medium compatible with the passion he puts into his creation. He strives to achieve a mood in every painting through the use of such visual stimuli as color, edges, value and drawing. He has derived his style from the lifelong study of past masters, the influence of contemporary painters he admires, and elements that have evolved from deep within himself. He allows the setting to speak to him, creating only as many brushstrokes as are needed for the viewer's eyes to understand and connect.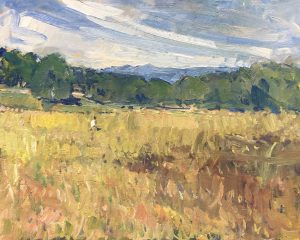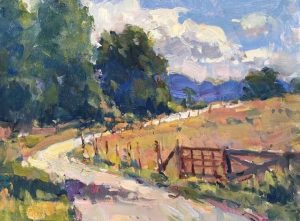 View more of Richard's paintings at  richardoversmith.com
Cancellation Policy: If cancellation is made on or before August 1, 2020, you will receive a PARTIAL REFUND of 25% of workshop fee. The balance is nonrefundable unless your space is filled.  If cancellation is made after August 1, 2020, the workshop fee is NONREFUNDABLE unless your space is filled. We appreciate your understanding.