Member Led Workshop: Monday Paint Club with Pam Padgett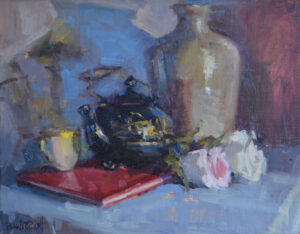 Pam Padgett -Session 1 Monday Paint Club
MONDAYS in January, 9:30am – 3:00pm
NEW SMALLER CLASS SIZE!   $450
Jan 10, 17, 24, 31
Limited to 6 students!
We will be working from still life setups for this session and occasionally photographs. I hope to meet you at your current skill level and take you past that to developing new ways of seeing things. We will also work to push your drawing skills to strengthen your still life work. We will start with small studies and then move to larger studio work. I will send out supply list when you sign up.
Signup: https://www.signupgenius.com/go/10c094fafaa22a4f58-pampadgett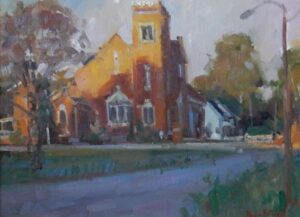 Pam Padgett Session 2- Monday Paint Club
MONDAYS in February, 9:30am – 3:00pm
NEW SMALLER CLASS SIZE!  $450
Mondays February  14, 21, 28 and March 7
Limited to 6 students
The Focus of Session 2 will be on creating strong landscape paintings from photos or your ipad/laptop images. We will challenge ourselves to work on strong foundational elements-line,shape,value,color harmony,composition. My goal is to help you find your artistic voice and bring new energy to your paintings! Decide what subjects you are drawn to in the meantime. I want you to paint what you
Signup: https://www.signupgenius.com/go/10c094fafaa22a4f58-pampadgett1