FOFP paint out – Saturday, May 28
We are excited to announce we are having a paint out for the Friends of Franklin Parks (FOFP) Show this Saturday, May 28 — PLEASE JOIN US! 
DATE:  Saturday, May 28
LOCATION: The Park At Harlinsdale Farm:  239 Franklin Road
MAP: https://goo.gl/maps/m4N7GHUEs4yQQyTM6
TIMES: 8:00 a.m. to 11:00 a.m.  and  4:00 p.m. to 7:00 p.m. (I will be there both times)
POINT PERSON: Brenda Coldwell
Email, text or call:  brenda@on-track-studios.com, 615-579-6214
NOTE: Please be sure to check the Chestnut Group Facebook members page for cancellations due to weather.
Thank you so much!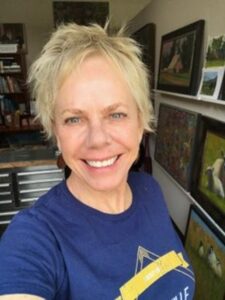 Brenda Coldwell