A Sponsor's Message from On Track Studios
The Chestnut Group loves our sponsors!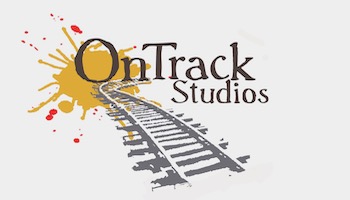 Workshops & Classes
Pam Padgett
April 29-30 (2 days)
Spring Plein Air
$250
Location: On Track Studios, 1978 Wilson Pk Franklin, TN 37069
Pam Padgett
June 10-12 (3 days)
The Painterly Plein Air Sketch
$350
9AM-4PM
Pam will assist you with improving your brushwork and an understanding of the qualities of light and color. The class is limited to 10 students. Contact Brenda at brenda@on-track-studios.com for information.
Derek Penix
May 13-16-2021 (4 days)
"Loosen Up"
$595
This workshop is for all skill levels from beginner to advanced. Penix will cover topics such as the power of warms and cools, complementaries, harmony, edges, shape-quality, variety, simplifying, loosening brushwork, elements of design, elements of light and shadow, the power of suggestion and seeing in terms of mass and shape relationships. There will be a strong emphasis on making your paintings more three-dimensional.
Students will use oils (other mediums are welcome) to paint from photos. They will have a choice of dozens of photographs consisting of boats, cityscapes, figures, birds, hanging fruit, and fish. Students will also have the option to paint from their own photos if they choose.
The first half of the day Penix will paint from a photo to demonstrate his process from start to finish. The second half of the day the students will paint with Penix's guidance. Students are also welcome to bring a painting previously painted for Penix to critique.
Contact Brenda for more information and supply list at brenda@on-track-studios.com
Larry Moore
May 20-23-2021 (4 days)
Principles of Abstraction and the voice of the artist Larry Moore 
$625
This 4-day class, taught by artist/author Larry Moore, will push you into new territory where growth lives. With a focus on the principles of design and abstraction, you will be shown a system for developing your voice as an artist. The emphasis is on creative process, exploring new ways to develop a painting, inventive compositions, and new ways to think and build intent in your work. Many of the exercises in this class are found in Larry's book on creativity, "Fishing for elephants. Insights and exercises to inspire authentic creativity". It's not a requirement, but a cursory read of the workbook will give you a leg up on this class… and life. Available through Amazon.comLarry's intent is to help each artist find a way that works for them, whether they wish to interpret more, push their process or go fully abstract. He's worked extensively in almost every medium, so all are welcome. The class is as much a challenge for the advanced artist as it is for the beginner, no specific skill set is required since exploration is the goal. However, some understanding of color and paint handling will be helpful. We start small and end big.
We will be working in gouache on watercolor paper for the majority of the class and creating smaller studies and explorations. This opaque watercolor is, in Larry's opinion, the most versatile medium of all. Students have the option of working on a larger piece on the last day in the medium of their choice. But, to keep it simple and focused, it's the recommendation of the instructor to use gouache all 4 days.
Bring a sense of humor and an open mind.
Contact Brenda for more information and supply list at
brenda@on-track-studios.com
Dawn Whitelaw
June 24-26 (3 days)
Sketch To Studio
$500
Students will paint "grocery bag sketches" on Kraft paper and bring these sketches into the studio to create larger paintings using the small sketch as reference. Employing the practice of creating small sketches to inform your larger studio pieces is a sure path to artistic growth.
For supply list go to https://www.dawnwhitelaw.com/workshops
Contact Andrea for more information at studio@dawnwhitelaw.com
Dawn Whitelaw
July 8-10 (3 days)
Painting The Head From Life
$650
Painting from a live model is an effective way to improve skills in painting any subject matter. In this workshop, you will receive instruction on drawing, design, value, color, and edges. To benefit most from this class an artist should have some drawing skills and a working knowledge of the medium they are using. The workshop will consist of PowerPoint presentations, lectures, and demos. Every student will get individual instruction at their easel. For supply list go to A full-color booklet of notes and six weeks of follow-up online instruction is included. https://www.dawnwhitelaw.com/workshops   Contact Andrea for more information at studio@dawnwhitelaw.com
Dawn Whitelaw
August 12-14
Taking Your Work To The Next Level
$525
Artists who are interested in improving their work often get stalled in their progress and just need a kick-start to get back on the path for excellence. This workshop is a chance to take a good honest look at your current work and consider what exactly needs improvement. The class will be divided Into three parts: identification of the one area that most needs improvement, individualized exercises to address the problem, studio painting to put new ideas in to practice. Six weeks of online mentoring is included with the class to maximize the class work. Class size is limited to 12 to maximize individual help. For supply list go to https://www.dawnwhitelaw.com/workshops
Contact Andrea for more information at studio@dawnwhitelaw.com
Dawn Whitelaw
September 23-25
Drawing For Painter
$280
Most drawing classes focus on making a beautiful drawing. This class is designed for painters and is structured to address the specific drawing skills that are needed for painting. The students will be shown techniques of seeing proportion, angles, relative size and edge. The emphasis will be on helping each student find which approach to drawing that will be most effective for them to use. For supply list go to https://www.dawnwhitelaw.com/workshops
Contact Andrea for more information at studio@dawnwhitelaw.com
THE CUMBERLAND ATELIER
Gayle Levee' and Richard Greathouse will resume in-person classes by the end of June.
Gayle will be teaching on Tuesdays and Richard will be teaching on Wednesdays. Check 
on-track-studios.com
for information soon.
Town Hall at On Track
RANDY CARDEN
"CHALLENGING THE LEGEND: EVIDENCE OF THE SUICIDALITY OF VINCENT VAN GOGH THROUGH LETTERS, PHOTOS, AND STORIES"
FRIDAY, OCTOBER 1ST, 6:00-9:00 PM
$12 cash admission
Randy is a painter, Professor of Psychology, and researcher.  He teaches a course entitled the Psychology of Art and is an active researcher in the field.  In a recent sabbatical, Randy traveled to the Netherlands, Belgium, and France following the footsteps of Van Gogh from birth to death.  Randy will share results of his linguistic analysis of Van Gogh letters along with photos and stories that suggest a reinterpretation of Vincent's tragic death.
MIKE SOWERS
"A COURTROOM ARTIST'S TIPS FOR IMPROVING YOUR QUICK SKETCHES AND DEVELOPING VISUAL MEMORY"
SATURDAY, NOVEMBER 6TH, 6:00-8:00 PM
$12 cash admission
Mike is a lifelong doodler and sketcher who, after retirement, rediscovered a passion for drawing and painting. Five years ago, he was pressed into service as a "rookie" courtroom artist by a local TV station. During this presentation, he will share his work, tools and processes learned during his unexpected part-time career.
He will also demonstrate several exercises on how to improve one's visual memory.
TREY FINNEY
"AN ARTISTIC MIGRATION"
SATURDAY, DECEMBER 4TH, 6:00-8:00 PM
$12 cash admission
Trey worked for 15 years at Walt Disney Feature Animation. He contributed to nine animated features including "Beauty And The Beast", "Aladdin", and "The Lion King".
Painting has inspired a more personal journey which culminated in a decision to leave the animation field and pursue a full-time career in fine art.
Trey will share some of this life experience and his love of art, and what's on the horizon.