Paint Your Heart Out: Critters En Plein Air with Marci Hicks and Hayden Pickel
May 11, 2019 @ 9:30 am

-

4:00 pm

$85.00
Saturday, May 11th, 2019
Critters En Plein Air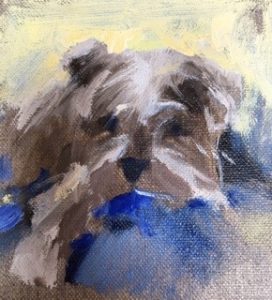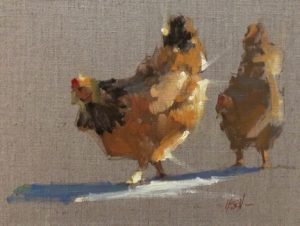 Description:  In a stress free environment, Haden and Marjorie will showcase some of their plein air paintings of cows, chickens, pets, etc., and help to guide students through their own paintings.  We'll be using photos (as most critters are hard to reason with) but will be aiming to capture a very painterly, en plein air feel.  Bring your own images that you've taken yourself, please, or use some of ours that we will provide.  Students will learn, or be reminded, to focus on proper proportions/VALUES/hard and soft edges, and of course, beautifully mixed color!
Time: 9:30 to 4:00 pm
Member Fee: $65  Non-member Fee: $85
To Register, go to:  Critters En Plein Air
Location: Warehouse 521 – 521 Heather Pl, Nashville, TN 37204
Student Levels for this workshop: All Levels
Student Limit:  14
 Supply list: Please bring a warm and cool of each primary color, and white:
Extra colors you could bring:  yellow ochre, dioxazine purple, transparent oxide red
Bring two canvases on the small side. Ex. 9×12, 11×14
Bring larger brushes mainly, long flats, and filberts.  (In Rosemary brush sizing, #6's 8's 10's and maybe 12's) Also, bring one or two smaller brushes. #2, #4
Odorless terp. In a can with a lid.
Paper towels
Trash bag/container
There will be easels provided, or bring your plein air
Related Events